Are you looking for a wine bar in Asheville, NC amidst the sea of delicious craft beer? Located in the Grove Arcade, don't miss Santé Wine Bar, the perfect place to uncork and unwind in downtown Asheville.
---
Uncorked Asheville would like to personally thank Santé Wine Bar for inviting us over for a gifted charcuterie and wine flight. Uncorked Asheville thrives on showcasing local businesses with big hearts.
---
Let's face it: besides the mountains, one of the reasons that we moved to Asheville included all of the BEER.
Picture Oprah waving her outstretched arms shouting: AND YOU GET A BEER! AND YOU GET A BEER! There is no shortage of craft hops in Asheville. AND YOU GET A BEER!
However, if you know me, I also love an international glass of wine.
P.S. I'll forever be scarred when I admit that I swoon for oaked Chardonnays, especially after Bianca Bosker called my favorite bevie "cougar juice" in Cork Dork. BUT I LOVE THE WINES.
So where can you find wine–ECLECTIC WINE–in Asheville, North Carolina?
I have just the place for you: Santé Wine Bar and Tap Room tucked behind the Battery Park Book Exchange in the Grove Arcade.
If you are a casual wino looking for great conversation, tapas, and comfy couches, you'll love Santé. Need a few more reasons to check out this wine bar? Let's get started!
5 Reasons Not To Skip Santé Wine Bar In Downtown Asheville:
Santé's Unique History & Longevity
Location, Location, Location
International & Alternating Wine Flights
The MEATS & Yums
Chill Events & All Those Couches To Enjoy Them On
5 Reasons To Uncork And Unwind At Santé Wine Bar
Full disclosure: I cannot tell you how many times that my husband and I walked by Santé Wine Bar and never stopped in for a glass of bubbly. We have no excuse.
Don't be like us. GO IN, NOW. I definitely have a new hangout spot in Asheville.
What makes Santé stand out?
1. Santé's Long-Standing History
Santé Wine Bar and Tap Room has been operating for over 14 years in downtown Asheville, giving this little wine bar a special edge; Santé has truly outlived many of its counterparts.
Plus, Santé boldly sits in the heart of downtown as one of the few wine bars in the land of beer. In fact, Santé started in Asheville when there were no other wine bars.
Santé grew out of the desire to emulate and bring the California wine scene to Asheville.
Not wanting patrons to fear the sometimes snobby wine scene, this Asheville wine bar works hard to introduce new wines at affordable prices.
A Fun "Fact": The very first owner of Santé Wine Bar and Tap Room helped create production sets for The Walking Dead. Or so rumor has it…
Also, the inside of Santé Wine Bar is filled with artwork from a painter that lives across the street in the Grove Park Apartments.
2. The Perfect Downtown & Historic Location
Located in the historic Grove Arcade, you cannot help but fall in love with an establishment tucked into Asheville's "restaurant row."
Not to mention that the Grove Arcade is a historic gem with a fascinating history.
Behind The Scenes Of The Grove Arcade
E.W. Grove, also infamous for constructing the Grove Park Inn, opened the Grove Arcade in 1929 as a retail center. Grove was all about fresh mountain air and serving quinine to fight diseases.
Like George Vanderbilt with Biltmore, Grove didn't live to see his gem to fruition; however, the Grove Arcade bloomed into a thriving center for commerce and trade.
During WW2, the Arcade transformed into a more covert military hub. Then, in 1951 the National Weather Records Center took over the building until the city reclaimed the space in the 90s.
The Grove Arcade is architectural eye candy filled with a little yuppie love, including Santé Wine Bar. Plus, visitors find themselves on the edge of downtown minutes from even more of the action. Pack Square–the city center–is a 12-minute walk.
If the history doesn't suck you in, I know what will: FOOD and BOOZE!
Check out all of the shops in the Grove Arcade.
At Santé Wine Bar, you have the option to choose your own wines or take advantage of their Flight of the Month.
Each month, Santé showcases a themed-flight, typically from a region, to introduce drinkers to new flavors. One month diverges with women in winemaking. Hell, yes.
For this particular visit, our flight spotlighted Spanish wines. With two reds and two whites, all were delicious. I favorited the Bodegas Can Petit Cava '16 while Sarah enjoyed the Bodegas Vina Herminia Crianza Rioja '16.
If you are a flight fanatic like myself, Santé hosts a special Flight Night on the 1st Thursday of the month and a Pop-Up Flight Night on the 3rd Tuesday of the month.
Their pop-up event features wines that aren't always on the menu, including a fifth glass of wine from a higher-end bottle. Sometimes winemakers will attend and share their stories about the grapes and process.
Tip: Don't forget to RSVP in advance for their wine-tasting events.
Lastly, from 4:00 – 6:30 pm on Sundays and Mondays, you can taste any 10 wines on the by-the-glass menu for $10.
If wine isn't your thing, don't talk to me. Just kidding. They also offer local beer and cider, too.
Take a peek at Santé's Wine Menu.
4. Charcuteries & A Local, In-House Meal
While I think wine is its own food group, if you are looking for lunch, dinner, or tapas, Santé has you covered.
All of their food is made in-house, including their pizza dough. Santé Wine Bar also has gluten-free options. My husband is a little jealous that he missed out on this trip.
I had to have the charcuterie, which is like the Italian poke bowl for my soul. I will be back for beets, my other true love. I'm sadly lactose-intolerant so please try their local NC cheese for me. Sarah loved it.
Diners can also find soups, salads, paninis, pizza, and of course, dessert.
Take a peak at Santé's Menu.
5. Loungy & Soul-Fulfilling Events
I'd head to Santé for the wine and charcuterie alone, but there is more! Along with their monthly wine events, you can listen to live jazz on weekends.
Plus, the cozy lounge atmosphere is perfect for small book clubs, meet-ups, and uncorked digital nomads.
While some of the Asheville local haunts get stressfully slammed, Santé offers a popular but quiet oasis away from the chaos. Did I mention that they have a huge outdoor patio, too? How about that indoor fireplace?
Plus, legend has it that All Time Low and Danny McBride have stopped by; the Asheville Symphony is nearby.
Don't Forget To Save These Tips For Later:
Santé Wine Bar And Tap Room Dining Information
Are you ready to visit Santé Wine Bar and Tap Room in downtown Asheville? Get the details here:
Santé's Location:
1 Page Avenue
Suite 146/152
Asheville, NC
Contact:
Phone: (828) 254-8188
Website: Sante Wine Bar
Facebook Page: @ SanteWineBarAsheville
Email: info@santewinebar.com
Hours:
Mon – Thu 12:00 pm – 10:00 pm
Fri – Sun 12:00 pm – 12:00 am
Please always double-check hours on their website.
---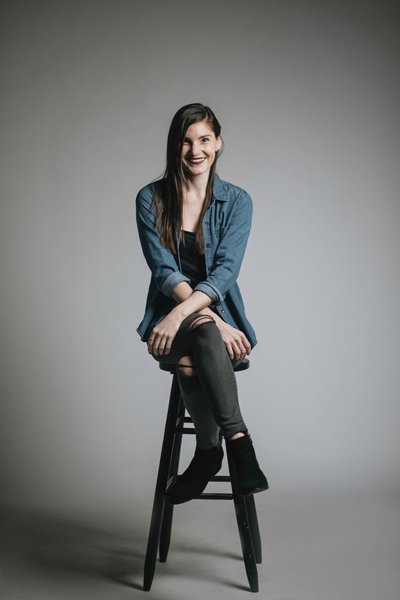 A Special Thank You To Sarah Resta Photography
All of the pictures featured in this post are from Sarah Resta Photography.

Sarah Resta is both a local and international engagement and wedding photographer available for hire.

You can find Sarah on Facebook and Instagram.

Email: sarah@sarahrestaphoto.com
---
You May Also Enjoy:
Our Asheville Must-See Itinerary In A Time Crunch
Where To Fight Your Sushi Craving